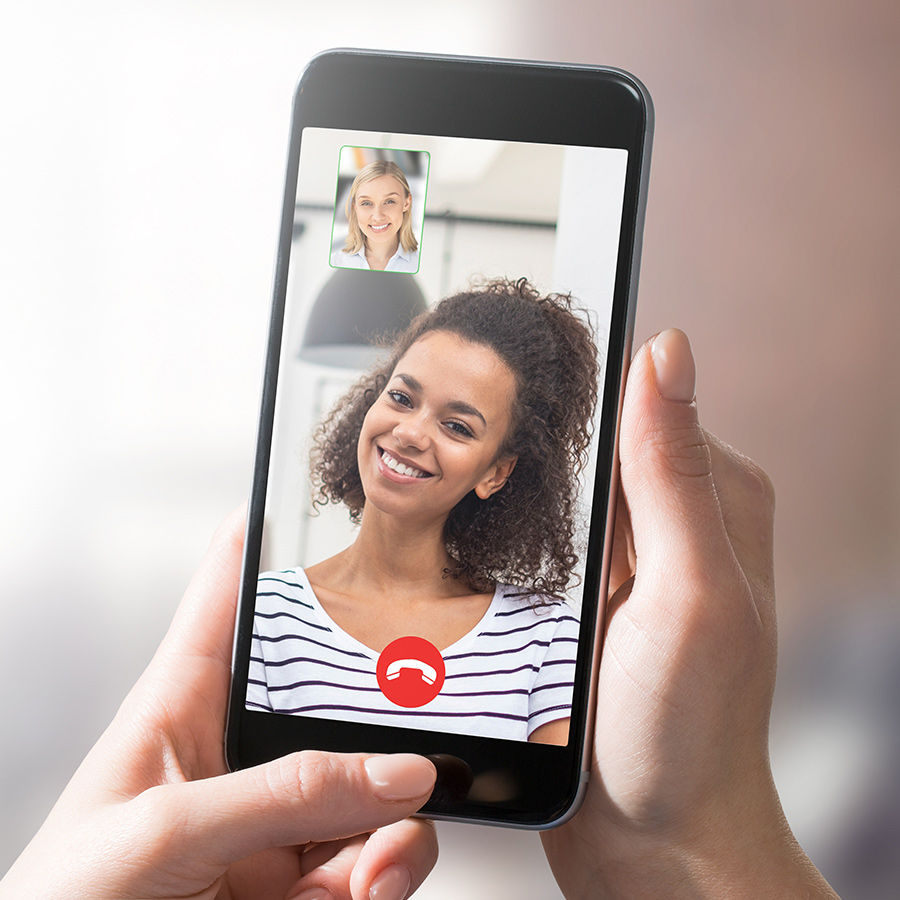 Book a FREE virtual consultation
If you're thinking about taking the first steps to improving your smile but are not quite ready to visit our dental practice, then we're excited to let you know that know about our FREE virtual consultations.
Popular treatments at Dentalcare Berinsfield
Welcome to Dentalcare Berinsfield
We look forward to welcoming you to the dental practice at Berinsfield.
Our priority is the care of your long-term dental and overall health. We know that every patient is different and so we take time to get to know you and work with you to keep your teeth and gums healthy.
Whether you're looking for a general check-up, have a specific concern or want to make a big change to the appearance of your teeth and smile, we can help. Our experienced and friendly staff will put you at your ease and talk you through each stage of any treatment that you have.
If you haven't seen a dentist for a while or if you are a nervous patient, then do get in touch. We can talk to you confidentially and help you to overcome your fears.
Teeth straightening
Teeth straightening is no longer just for children, more adults are opting for braces in order to get beautiful straight teeth. Braces can help correct crooked, crowded and gappy teeth as well as overcoming bite issues.
Patients love our clear braces because they are practically invisible to everyone else, plus you can take these braces out to eat and drink.
Dental implants
Dental implants replace missing or failing teeth with permanent, natural looking teethenabling you to eat, smile and carry on with life as usual, and hugely improve your self-confidence.
Our specialist staff and implants co-ordinator will provide you with support and can answer any questions that you have about dental implants.
Cosmetic dentistry
Cosmetic dentistry can subtly or drastically change the appearance of your teeth. Perhaps you want to whiten your teeth or get rid of heavy staining? Maybe you want to smooth out rough edges or change the shape or size of your teeth?
Whatever you want to improve with your teeth, we will have a treatment that can help, plus most treatments are quick and painless.
Dentalcare Berinsfield patient reviews
Dentalcare Berinsfield is a great practice. Always willing to help wherever they can. All the staff are friendly and greet you with a smile even when they have their masks on.
Very friendly and professional service, signed up online and was able to get an appointment a few days later. Was a little nervous but team were excellent. Thank you
Excellent dentist highly recommended.
From start to finish, Dentalcare Berinsfield consistently delivers a great service and excellent care.
Terrific pain in my tooth called in they arranged and immediate appointment a lovely nurse from Tibet and lady dentist from Russia so kind, re-assuring and attentive. I love how the Russian spoke excellent English especially when she rolled her "rrrr". New appointment made for treatment
The dental hygienist was amazing, excellent covid precautions, no pain or discomfort at all, my teeth feel amazing. we ran through brush and floss methods too, you think you're doing things right but you can always be reminded and do better. Would totally recommend.
Great practice, always very professional, calm, and quick.
The receptionists are very friendly and helpful. The dentist was also very friendly, gentle and professional and discussed my treatment options fully. I highly recommend this Practice.
Excellent service. Professional and knowledgeable dentist. Highly recommend!
Very professional friendly staff.
Lovely Staff very friendly and supportive especially if you are a nervous patient , not judgemental just provide great treatment
All 4 of us are incredibly impressed with Sahil - he is the nicest dentist we have ever been to (we are quite new to Dentalcare - only our second visit to the practice today)! He has a very gentle 'bedside manner', really listens to his patients and is clearly very knowledgeable we are so glad that we have finally found the perfect dentist. The reception team are smiley and helpful too.
due to no fault of their own a long wait for my appointment but very good service
Excellent staff , from reception to technicians.Clean, friendly environment
I am so nervous whenever I have to go to the dentist however from beginning to end of the appointment I was made to feel so so at ease and staff and dentist all so friendly . Highly recommend this dentist for any nervous patients
Super friendly and efficient staff, from receptionist to dentist. Covid 19 measures in place made it feel very safe.
Best dental practice by far. Warm and friendly staff.
reception staff amazing , friendly and very helpful every visit . My Dentist Emily is very friendly and makes you feel at ease. Dental work is of high standards and the dentist talks to at every stage so you know what's happening . Would recommend
I'm not a fan of going to the dentist but going to this dentist make the experience worth it. Receptionist always friendly and helpful. Dentist and her assistant very friendly and put me at ease.
Our Dentist Emily is really good with my girls and makes visiting the dentist stress free. Couldn't recommend the whole practice highly enough.
Been using the practice for years, the staff are brilliant, friendly, helpful and a good laugh at reception. New practise Dentists have arrived in recent years caring and attentive first time in my life I enjoy going to the dentist
Lets face it. No one enjoys the dentist, but the staff here are wonderful. The receptionists are super friendly and helpful, and the dentist herself makes what is a tedious task less boring. Very chatty and very friendly.
Friendly staff, always a good experience
The dentist is my worst nightmare, I have a massive fear of needles… I had to have filling today and they were so understanding and the minute I felt any pain the stopped and tried something else and the whole time they were making me feel comfortable by joking and making me feel at ease.
Great practice, lovely friendly staff and always helpful on the phone when arranging appointments, highly recommend
This was our first visit for treatment. The receptionists are very welcoming and friendly. Our new dentist put us at ease, was very informative and friendly. My treatment was quick and pain free which I was happy about .
After not attending the dentist for many years I had to attend with a broken tooth. After calling a number of the local practices (with no immediate appointments) I contacted Berinsfield and what a joy to deal with 🙂 had me in straight away and treated excellently.Since the original visit I have now resumed regular checks as I should.I Cannot recommend the practice highly enough and would suggest if you need good dental care with a friendly staff this is the one for you.
Reception staff are really nice and helpful, same with the dentist, happy to go back would highly recommend
Very friendly practice and appointments are efficient. Dentist explains everything so you feel very informed. Would recommend!
We are very pleased with our treatment at the practice, very professional. The reception staff are so helpful. Peter and Sue Markham
This was my first appointment so still early days but there was no waiting around, the dentist was professional and friendly and it seems like a great clinic. They take NHS patients so the checkup was affordably priced, and they have a Hygienist available, though this is private so is more expensive.
Been coming for years, never any faults easy to get appointments 🙂
I could not be happier with my treatment, I have been quite ill & in truth I shouldn't have gone on Friday, but the staff there are fantastic. I for one would tell everyone to go there.
Lovely reception staff, efficient service and professional dental care. I visit twice a year for the dentist and twice per year for the hygienist and have always had great service.
I changed my dentist because communication was difficult with my former one. I decided to trust these reviews, and I'm SO glad I did!Both the receptionists and the dentist made me feel so much at ease and it seemed like they really enjoy their job.If going to the dentist makes you nervous, I couldn't recommend this place more.
Every time I come to the dentist I always get a lovely warm welcome from Nicky the receptionist! Such a lovely lady and all the staff are very friendly and professional too.
Been coming to this dentist for years. Every time I come the service is impeccable. Nicki the receptionist is such a wonderful, kind, professional person who really gives you a warm welcome as soon as you walk through the door. Highly recommended dentist, I wouldn't go anywhere else.
Very friendly and very competent bunch at the Berinsfield dentists. Highly recommended
I couldn't have wished for better care and treatment.
I needed to see a dentist urgently and was seen the same day. The dentist put in a temporary filling. Just had it replaced. On both occasions the dentists were very friendly, explained exactly what they are doing and what the procedure entailed. Very efficient and friendly practice. Going to the dentist is not always a pleasant experience but if you have to go, I highly recommend this one. 10/10.
The best dentist I have had! Always polite and friendly and good at putting you at ease which is brilliant as a nervous patient. Would recommend to anyone.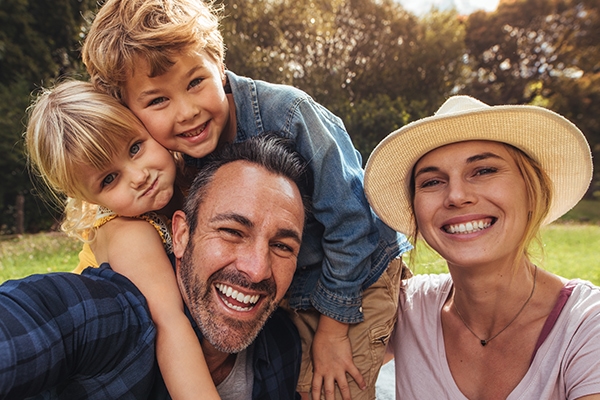 NHS dentist in Berinsfield
At Dentalcare Berinsfield, we work hard on providing an excellent form of preventative dentistry for you and your family to avoid costly and complex problems later.
Our NHS services focuses on the essential work of check-ups and hygiene appointments which allows us to monitor the health of your teeth and gums. This ensures the prevention of tooth decay and gum disease which is the prime reason for tooth loss. Regular check-ups allow us to quickly treat any problems that do arise.
Our restorative form of dentistry includes the provision of fillings, crowns, bridges and extractions.
Finance
At Dentalcare Berinsfield we passionately believe that everyone should be able to access dental treatment whenever you need or want it.
We keep all our dental fees transparent and at a fair price. We provide dental financing plans which allow you to spread the cost over monthly affordable payments.
We also offer 0% interest free finance so that you can access treatment immediately and pay no extra whilst working to your budget.
New patients
We welcome all new patients to Berinsfield, and whether you're an NHS patient or private patient, you will experience the same high level of care and expertise from our knowledgeable and friendly staff.
We offer a range of general dental treatments to care for your oral health, plus an array of cosmetic dental treatments should you wish to improve the appearance of your teeth.
Our flexible appointment times includes early mornings, late afternoons and Saturday appointments.