Meet The Team
at Dentalcare Berinsfield
Dentalcare Berinsfield Dental Team
Your dental team is made up of highly qualified, experienced, friendly professionals that care about you and your dental health. Here is some more information about the team: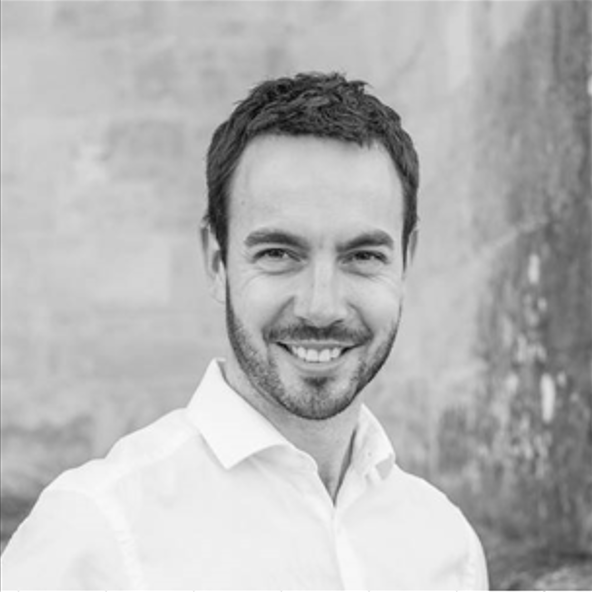 Dr AJ Haasbroek
Implant Dentist
AJ is enthusiastic, passionate about people and constantly goes the extra mile to ensure his patients get the best possible treatment. He is continually developing and improving his skill with modern advancements in implantology.
He qualified from the University of the Witwatersrand in 2010, completed his primary dental implantology training at the University of Pretoria in 2014 and is currently enrolled in the European MSc for implant dentistry.
His practice is limited to exclusively performing dental implant surgery.
When AJ is not working, he enjoys traveling and exploring with his lovely wife and two children.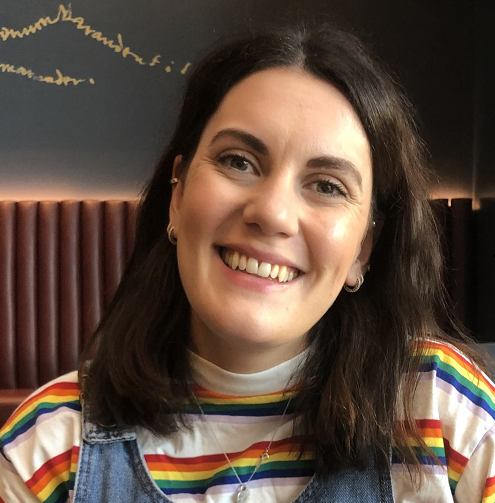 Dr Emily Pate BDS
Dentist - GDC No 265131.
Emily graduated from King's College London with BDS (Hons) and believes in giving high quality care to patients.
She particularly enjoys restorative dentistry and focuses on creating happy and comfortable relationships with patients, to minimise anxieties and help patients to make the right choices for their care.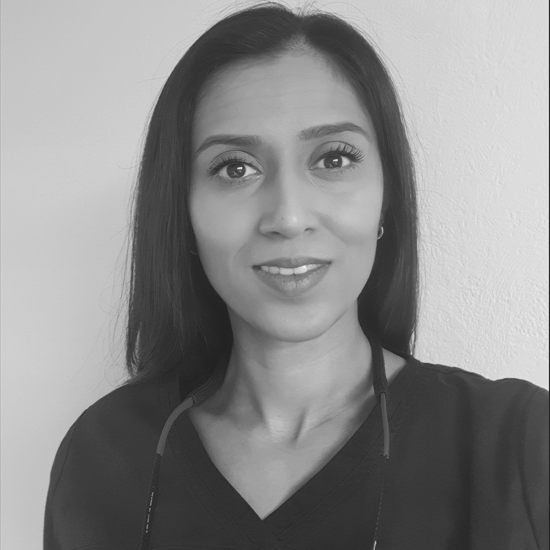 Chandni Vekaria
Dentist
Chandni is a dentist with special interests in Endodontics. She graduated from Kings College London in 2013 and has since alongside practicing general dentistry focused her skillset in Endodontics. Currently completing a masters in this discipline, Chandni has experience in performing complex root canal cases and routinely receives referrals from colleagues for challenging cases.
Chandni prides herself in providing high quality dental treatment to her patients. Her warm caring nature puts patients at ease and allows even the most nervous of patients feel comfortable in undergoing dental procedures. She is regularly undertaking courses and further training to ensure she maintains the highest standard of patient care and is a member of a number of dental societies.
In her free time Chandni enjoys spending time with her young daughter and is an avid traveller.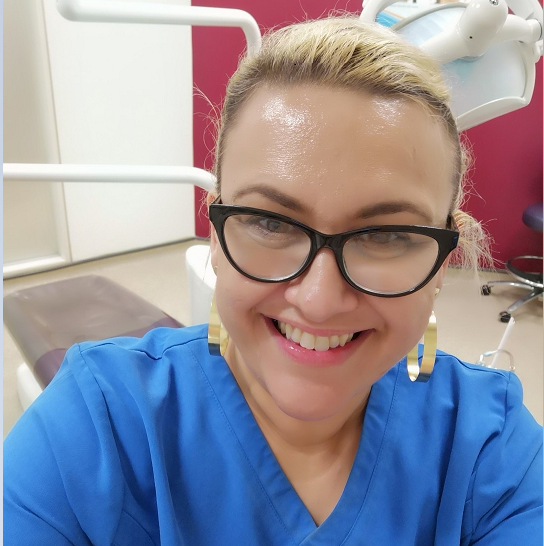 Dr Monica Pais
Orthodontist
Orthodontics has always been Monica's life, graduating in Brazil in 2001. She has never stopped studying and attends courses to provide the best treatment options to her patients and deliver the best smiles they can have.
She has always been involved with treating complex cases, cleft lip & palate patients where she did her MSc thesis in Portugal 2010.
She has been delivering Orthodontics care for adults and youths for nearly 20 years using the latest techniques such as Lingual Braces and Invisalign. She considers her patients' wellbeing to be of prime importance, so they are always welcomed with a warm smile and treated in a relaxed atmosphere. Dr Zenfira Haigh
Dentist - GDP No 263627.
Has specialist interest in Invisalign.
Zenfira has been with dentalcare since October 2014 she was previously a head nurse here.
Zenfira is now qualified as a dentist and is now waiting for her NHS performer number. She is doing therapy and hygiene work at the moment until her NHS performer number comes through any time now.
Zenfira qualified as a dentist in Russia, she had her own private practice before coming to England. She enjoys all aspects of dentistry and is planning to do an Invisalign course this year. She speaks English and Russian.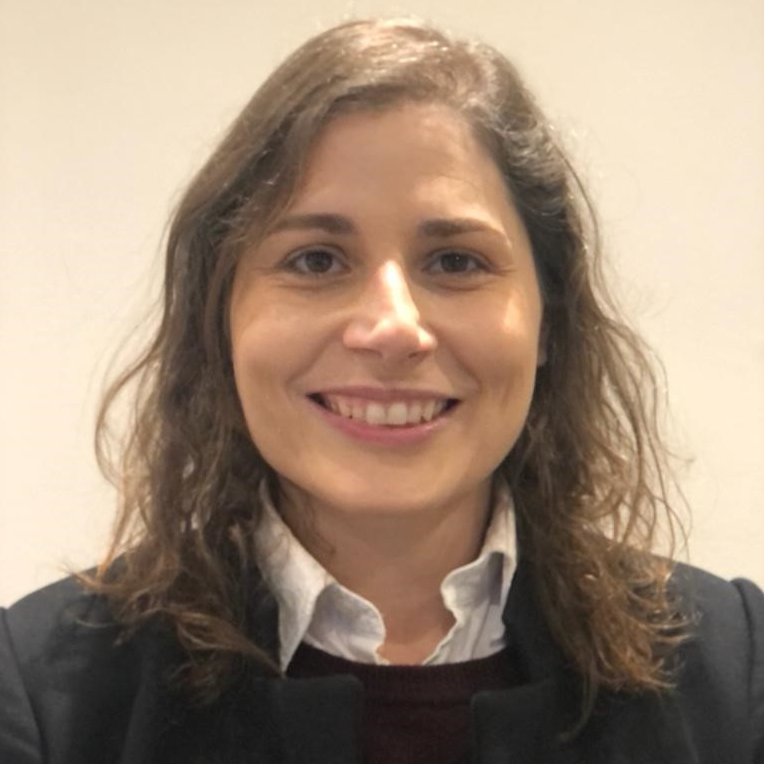 Dr Sonia Carreira
Dentist - GDC No 203722.
Sonia studied at the College of Medicine, University of Coimbra. Qualifying in July 2007, then working in private practices in Portugal until 2011.
She came to the UK in 2011, to join Dentalcare Berinsfield. Her specialist areas of orthodontics and children's dentistry are valuable to our practice. Sonia continues post graduate professional development, ensuring her skills are at the highest level.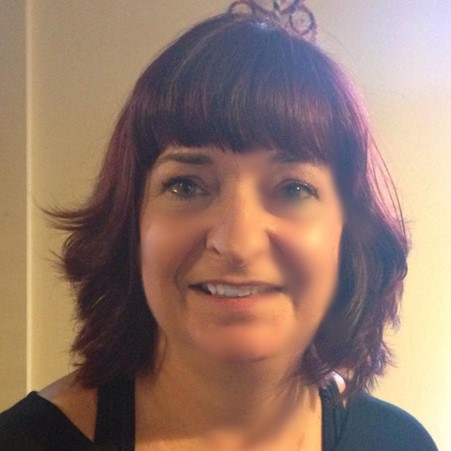 Jo Young
Multi Site Practice Manager
Joanne Youngs Registered Lead dental nurse and oral health instructor.
I gained my National Certificate in Dental nursing in 2003 and went on to do my Certificate in Oral Health Education 2005.
I have been working in NHS and private practices over the years as a nurse and manager. I am passionate about my career and keep a tidy ship.
Out of work I'm a keen walker and enjoy river walks with my husband and shih tzu Lily May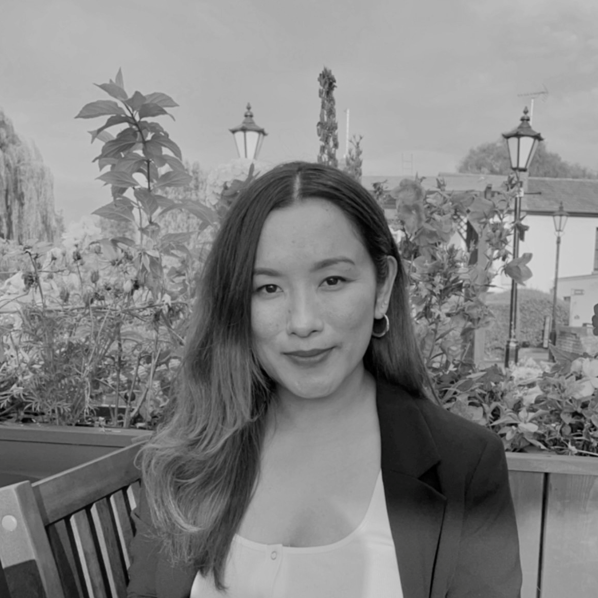 Srijana Gurung
Hygienist
Srijana started with dentalcare in July 2019 She moved to England in 2014 after qualifying as a dentist in Bangladesh. Whilst waiting to become a NHS dentist, she has been doing hygiene apointments and therapy work too which she is enjoying very much and helping gain her knowledge of NHS dentistry. She is a valued member of the team, she is very good with nervous patientsl, with a kind and helpful approach. She speaks English, Nepali and Hindi.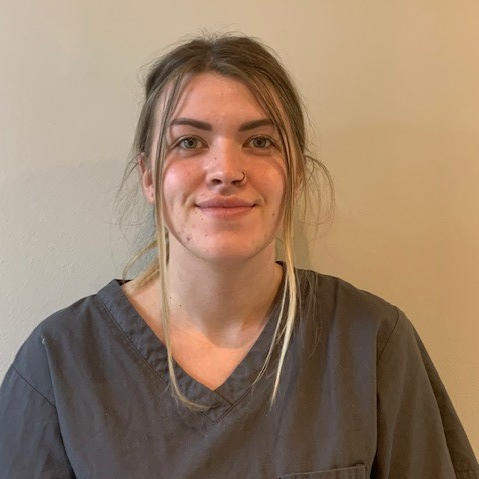 Amy Claridge
Dental Nurse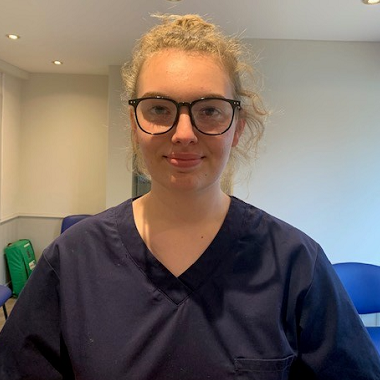 Sarah-Anne Williams
Trainee Dental Nurse
I have just started as a trainee dental nurse at Dentalcare in April 2021,
I always try my best and try to help others when I can.
In my spare time I enjoy playing rugby and cooking.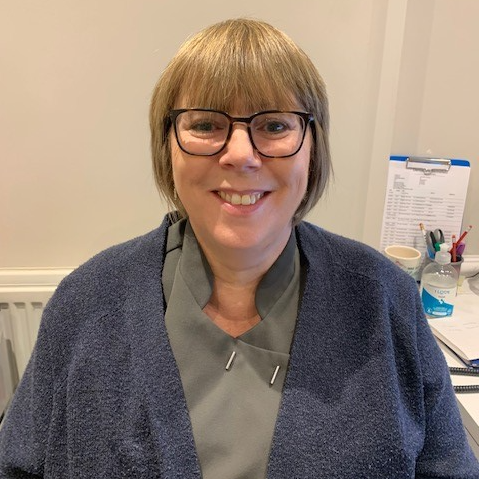 Nicola Soden
Head Receptionist
Nicola has lived in Berinsfield for a number of years and was a patient at our practice before joining us, an ideal perspective to have on behalf of others.
Ensuring patients enjoy a positive visit to our practice is Nicola's priority. Helped by her natural empathy and communication skills, ensuring colleagues are aware of patient needs is a key part of a receptionist's role.
Our values at Dentalcare Berinsfield
Our Vision is based on the 4Ps at Dentalcare Berinsfield
Patients
Establishing the highest professional standards of patient care, with a commitment to ethical dental practice.
Professional
Through our code of professional dignity we are accountable for providing exceptional dentistry.
People
An atmosphere of achievement is established through inspiring success and building a transparent team.
Performance
Being a highly effective, productive team.
Why Choose Dentalcare Berinsfield
0% finance available
Online booking facility 24/7
Flexibility; early morning, late afternoon and on Saturdays appointments, so you never have to take time off work
A highly experienced and qualified team of professionals
Wide range of dental services to help patients achieve beautiful and healthy teeth
Options for nervous patients
Working towards digital dentistry – so no more impressions
Family friendly
Dental fees
At Dentalcare Berinsfield, we treat every patient as an individuals, therefore each treatment plan is completely bespoke. 
Finance
We offer finance options because we believe everyone should be able to benefit from high-quality dental care.
Before & after
We are often told by our patients that the dental treatments we have provided has dramatically improved their quality of life.